Due to the insight and
generosity of one man,
J. C. Kenneth Poore, The Poore Family Foundation for North Country Conservancy was founded in 1979. Kenneth was the last Poore descendant and the first Chairman of the Board for The Foundation. Kenneth bequeathed his family's 100-acre settlement, land, buildings and contents, to The Foundation he created, to serve as a historical and educational site, to a way of life that existed prior-to rural electrification.




Pack a picnic & stay a spell!

The Museum and grounds are open for public interpretation from June through September, hosting a variety of cultural events, demonstrations, field trips, concerts, social gatherings and a six week student jobs program. For the latest happenings check our Events Page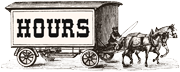 June - September 30th

Fri - Sunday & Holidays
11AM - 3PM

or as posted
and by appointment


VOLUNTEERS &
EMPLOYMENT
  Summer employment for youth in our rural area is very limited. The activities at the Museum provides opportunities for youth that need it the most plus provides a vehicle for The Foundation to reach some of its short and long term goals. The Foundation believes that the work experience will foster the next generation of stewards for the Poore Farm Museum and New Hampshire history, while providing youth with a practical work experience that is transferable to other chosen career paths. One of our former youth volunteers, Audrey Reid, now a graduate of UVM, has joined the Poore Family Foundation's Board of Directors.
For more information visit
Contribute




The Bishop Brook Gorge Nature Center and Environmental Study Area is a 70-acre portion of Poore land, devoted to environmental study, with a trail system, primitive campsite and an environmental study Center. The Bishop Brook Gorge Nature Center is located within the forest, on the edge of the ravine, providing for group and classroom learning activities.
This heavily wooded area has enhanced the science curriculum for local schools, - plus provides educational and recreational opportunities for environmental groups and visitors alike. This area is a common out-door space to nurture these studies and to strengthen the social bond between local schools and our environment.
The Poore Family Conservancy property is closed to hunting and motorized vehicles. Walking, hiking, snowshoeing and cross-country skiing are encouraged. This 100-acre original tract of land is very diverse, with approximately 30% in farmland (west side) and 70% in forestland (east side). Hundreds of apple trees and native berry bushes are abound throughout, which attract many important species of wildlife. On the eastern side of the property, winding north and south, there is a deep gorge and at the bottom of this ravine flows Bishop Brook year round. This ravine supports many old growth trees, and remains uncut, thus supporting unique and diverse habitat for a variety of wildlife and vegetation.



... continued

In conversation with foresters and naturalists, we realized that such unscathed woodland is almost non-existent, even in our northern remoteness. After discussions with state and local biologists, local schools and environmental organizations it was clear that they wanted the opportunity to visit this parcel and experience it first hand. It was obvious to the Foundation that this pristine forest must be preserved and enjoyed by future generations. It is The Foundation's intent to make this land accessible to organized groups and visitors, to experience our forest heritage and enjoy its rugged beauty.
The Poore Family Foundation collaborates with area school, state and local environmental groups and local summer youth work programs, to sponsor or host an expanded out-door environmental program that will compliment the State of New Hampshire's Wildlife Habitat Initiative program, and to preserve this unique parcel of land so our youth can observe the forest as our forefathers once did. Our visitors and groups alike can learn about and appreciate what the Northern Forest has to offer.






* Ads shown are original authentic Ads from the period and taken from the Poore Family Farm Museum archives. They should not be used, replicated or taken seriously in any way.

The Poore Family
Foundation for North
Country Conservancy,
is a New Hampshire based, state and federally sanctioned 501 (c)(3) non-profit organization. The foundation owns, operates and maintains the Poore Family Homestead Historic Farm Museum, a 100-acre original settlement nestled in the hills of the Connecticut River Valley in Stewartstown, NH.
The Foundation | About Us



ENVIRONMENTAL PROGRAM OBJECTIVES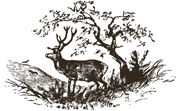 * Make improvements to and stock the Bishop Brook Gorge Nature Center with additional educational materials.
* Maintain and expand a marked trail system, with species identified and labeled, and to marked points of interest deep within the rugged interior of the Bishop Brook gorge area and forest.
* Maintain a rustic over-night campsite area, where well-organized and supervised groups can have a primitive camping experience within a northern boreal forest.
*Yearly maintenance of the Nature Center, trails and the continued expansion is an ongoing endeavor that needs your annual support. Please consider making a charitable contribution.



Support the Poore Family Homestead Historic Farm Museum - All donations are fully tax deductible. Donate Safely and Securely by
Pay
Pal
Or by mail. Visit
Contribute
for more info.