Due to the insight and
generosity of one man,
J. C. Kenneth Poore, The Poore Family Foundation for North Country Conservancy was founded in 1979. Kenneth was the last Poore descendant and the first Chairman of the Board for The Foundation. Kenneth bequeathed his family's 100-acre settlement, land, buildings and contents, to The Foundation he created, to serve as a historical and educational site, to a way of life that existed prior-to rural electrification.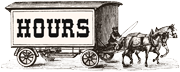 June - September 30th

Fri - Sunday & Holidays
11AM - 3PM

or as posted
and by appointment


ARTS & CULTURE
We recently completed a multiple year/phase Arts initiative that has increased our capacity to host outdoor traditional performing Arts events. The amphitheater venue has added to the vitality and infrastructure of the region and help The Foundation meet the growing demand of the local community and tourists alike for more cultural performances. For more about any musical and cultural events scheduled visit our calendar of Events Page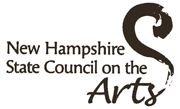 SELF GUIDED TOUR
Download the Self Guided Tour for the Poore Farm Museum. Take it with you during your next visit. It includes museum directions, maps, exhibit descriptions, facts and history.



Read
The Self Guided Tour & Map



The Farm hosts a wide variety of activities for the young and old alike, making for a fun and educational environment for the whole family. Activities include, picnics, tours, exhibits, live events, demonstrations, hiking and field trips.
The Farm also includes an environmental initiative filled with education and exploration, The Bishop Brook Gorge Nature Center and Environmental Study Area. It encompasses a 70-acre portion of Poore land, devoted to environmental study, with a trail system, primitive campsite and an environmental study Center. The Bishop Brook Gorge Nature Center is located within the forest, on the edge of the ravine, providing for group and classroom learning activities.
This heavily wooded area has enhanced the science curriculum for local schools, - plus provides educational and recreational opportunities for environmental groups and visitors alike. This area is a common out-door space to nurture these studies and to strengthen the social bond between local schools and our environment.
To learn more about our nature programs visit our Nature Page



... continued

Our Concert Amphitheater & Stage Venue is one of the latest additions to the Farm Grounds and adds great venue with a beautiful backdrop for local and foreign talent alike.
The Poore Family Foundation has made traditional Arts programming and cultural activities more accessible with our annual concert series and the recently constructed out-door stage and amphitheater venue that can accommodate larger audiences than we have in the Museum's courtyard.
We recently introduced our first theatrical production. The autumn performance of Shakespeare's Hamlet presented by Momentum Theatre Troupe was a huge success that gained the attention of local schools. Literature students that attended received school credit.

· To sign up for day trips, tours or other activities please contact our director at
rick@poorefarm.org

• NEWS | EVENTS •

· Check our Calendar of Events seen below or visit our Events Page for all the latest happenings on the Farm.

· For the latest news on the Farm, daily life, new exhibits and other press releases, See our News Page

The Poore Family
Foundation for North
Country Conservancy,
is a New Hampshire based, state and federally sanctioned 501 (c)(3) non-profit organization. The foundation owns, operates and maintains the Poore Family Homestead Historic Farm Museum, a 100-acre original settlement nestled in the hills of the Connecticut River Valley in Stewartstown, NH.
The Foundation | About Us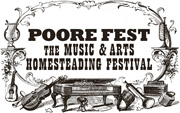 Pack a picnic & stay a spell!

The Museum and grounds are open for public interpretation from June through September, hosting a variety of cultural events, demonstrations, field trips, concerts, social gatherings and a six week student jobs program. For the latest happenings visit our Events Page




VOLUNTEERS &
EMPLOYMENT

Summer employment for youth in our rural area is very limited. The activities at the Museum provides opportunities for youth that need it the most plus provides a vehicle for The Foundation to reach some of its short and long term goals. The Foundation believes that the work experience will foster the next generation of stewards for the Poore Farm Museum and New Hampshire history, while providing youth with a practical work experience that is transferable to other chosen career paths. One of our former youth volunteers, Audrey Reid, now a graduate of UVM, has joined the Poore Family Foundation's Board of Directors.